The following is a complete listing of the tombstones in the Raiford Faircloth Cemetery in Sampson County, NC.
Location From Autryville, going toward Roseboro take Autryville Road west. Stay on Autryville Road for about 5 miles. Just past Hitching Post Road there will be a dirt road on your immediate left that leads back into a field. Turn left onto it, and go straight back to where the grove of trees is. The cemetery is just behind the grove of trees up on a small hill in the middle of a farming field.
Transcribers notes: This cemetery was surveyed last in November 2004 by Sharon Dover Romanek with the help of her husband Steve, son Donnie and daughter Molly as well as her mother Cora Belle Williams Dover. The oldest known burial in this cemetery is that of Raeford Faircloth and his wife Martha Jones Faircloth with many who are buried in the cemetery being descendants of theirs. Raefordís given name is often interchanged with another spelling of Raiford which you will see on his grave stone. This is a very pretty little cemetery which is fenced and sits on a small hill in the middle of farming fields. The burials in this cemetery are all my relatives so anyone wishing further information is welcome to contact me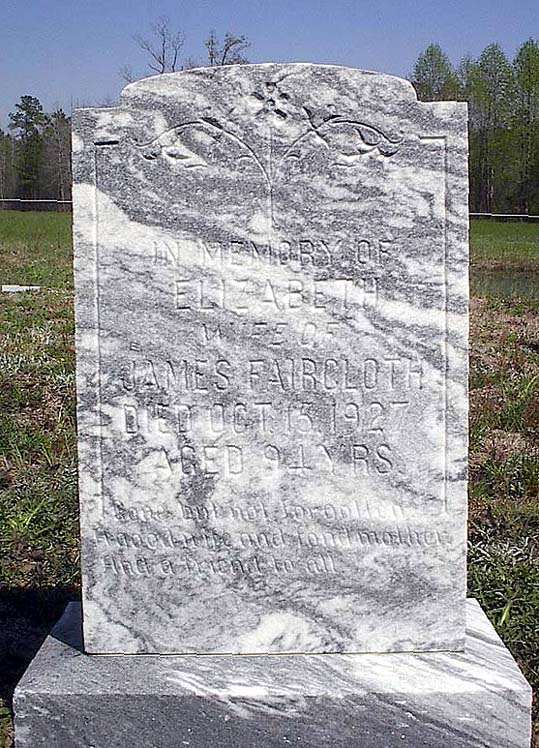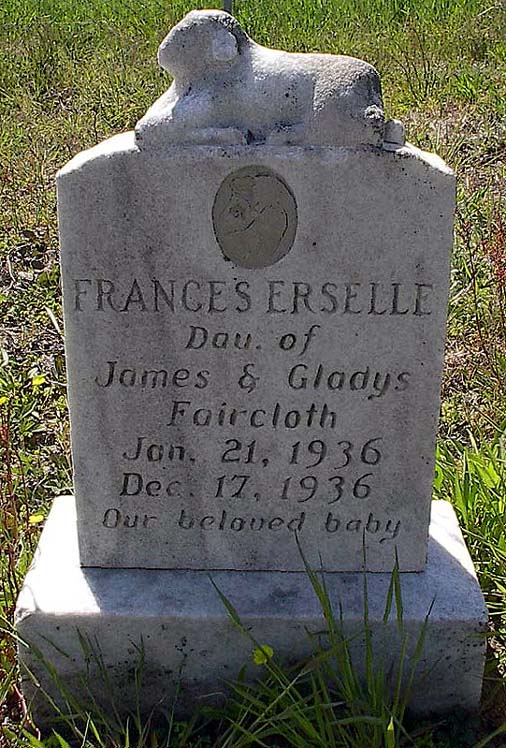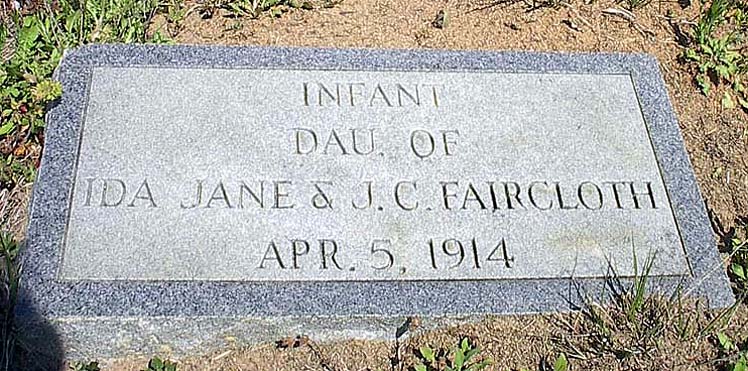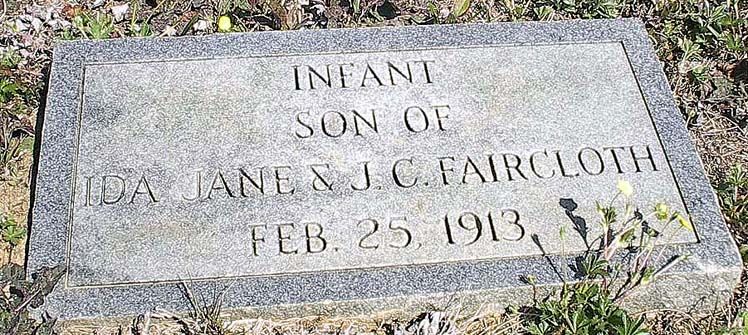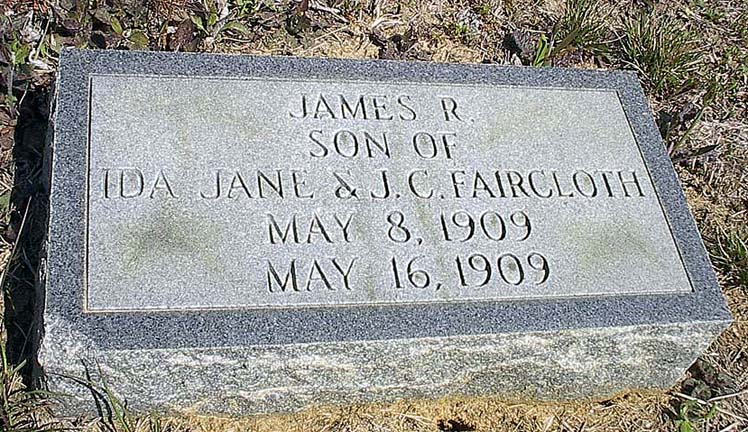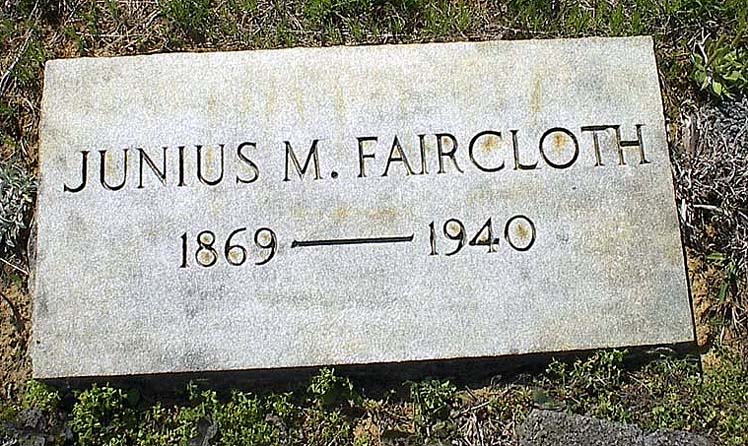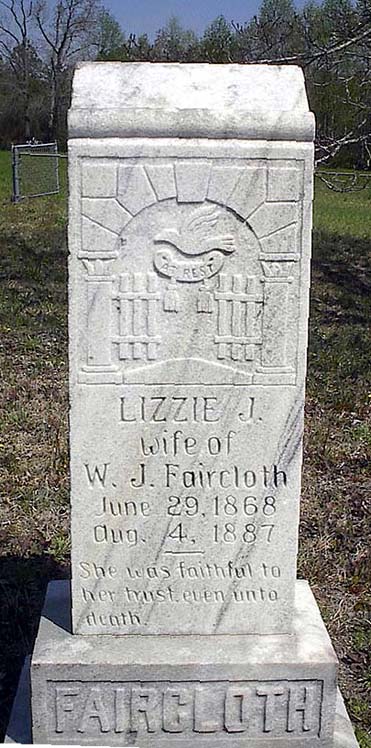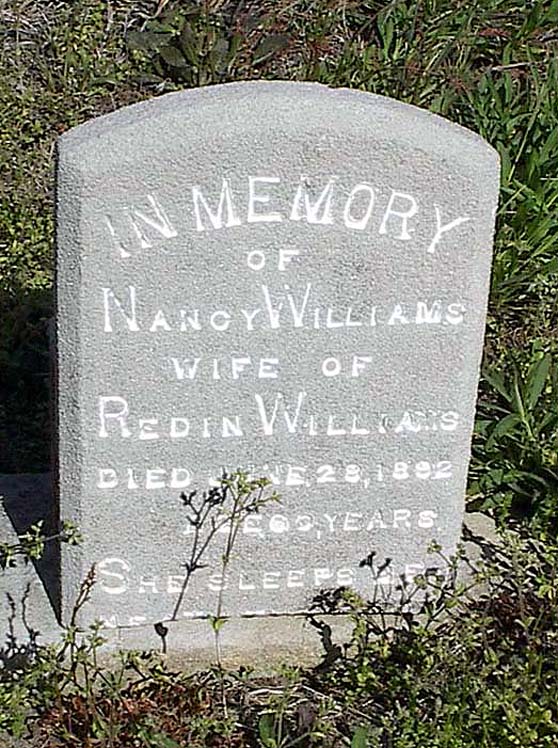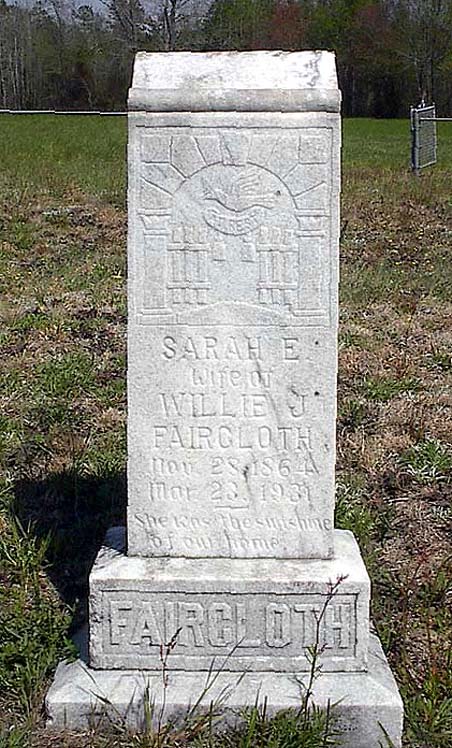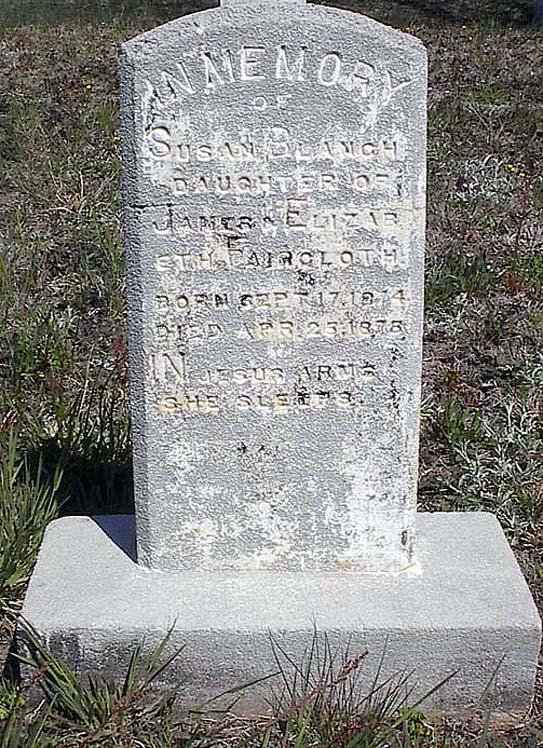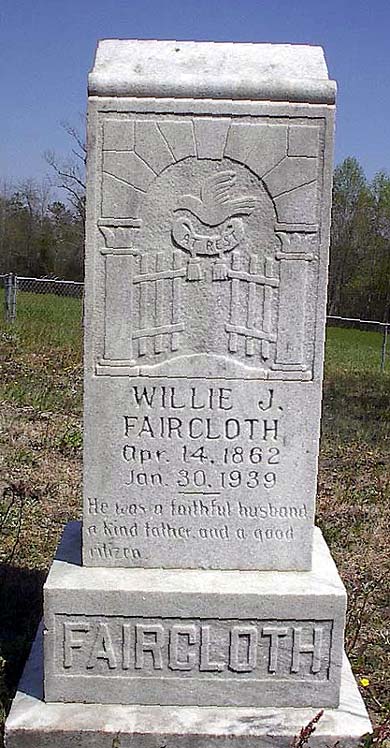 Sharon Dover Romanek Send your questions (and thanks) directly to Sharon.
Return to Sampson County Cemeteries Page